I just got home from an amazing trip to Ireland that included gigs in Dublin, Athlone, Dungloe and Belfast, visits with old friends and some new, and culminated in the 'Fiend in the Furrows' conference at Queen's, Belfast.
On my travels I met the cutest dog…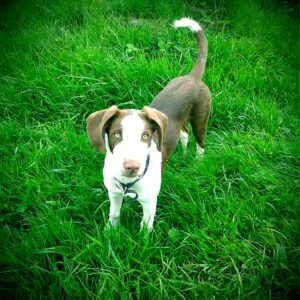 … saw a tree with the reddest apples growing on it …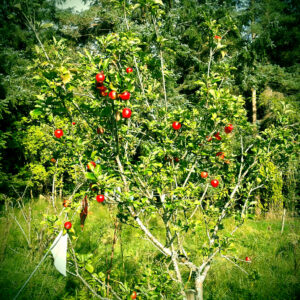 … and wandered in still forests in County Leitrim …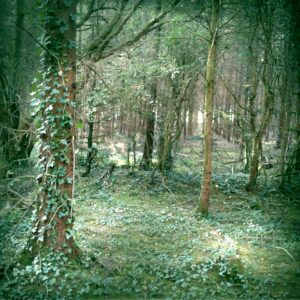 'A Fiend in the Furrows' was masterminded by Eamon Byers and Craig Wallace and brought together academics, film critics, folklorists, musicians and dramatists to talk about The Wicker Man, the Pendle Witches, Angela Carter, M. R. James, Aleister Crowley, Hauntology, nostalgia, and much more. Over the course of the three days of the conference, much stimulating discussion was had, along with a good amount of reminiscing about 70s TV series. It was a fun and sociable gathering and I hope there'll be more of the same in the future.
I got the chance to sing with Clare Button – a joy, as ever. I'm just sorry that she returned afterwards to a Scotland that hadn't mustered enough votes to fly the UK nest.