I've been travelling for nearly 2 weeks, starting off with the amazing intimate gathering of musicians and music-lovers that was Woolf Music, at Cleeve House in Wiltshire, then travelling through Wales, revisiting some of the places that inspired Pilgrim Chants & Pastoral Trails, and ending at Shrewsbury Folk Festival to perform as part of the Bright Phoebus Sings Tom Waits show.
I set off from Sheffield with Jeanette Leach, who would open the proceedings at Woolf Music with readings from Seasons They Change, her history of acid and psych folk. We were among the first to arrive on friday evening and after being shown to our dorm room, which apparently Virginia Woolf had slept in on a visit there, found a spot on the terrace to drink a glass or two of wine whilst watching people arrive and set up tents. Saturday was when things got going and after Jeanette's reading, it was continuous music till midnight. A highlight for everyone I spoke to was United Bible Studies' set, and this song in particular, which was explosive:
Woolf Music was organised by Phil McMullen and was basically a mini-Terrastock. With only around 250 people in total it felt more like a party than a festival, and it was so good to reconnect with the extended Terrascopic family. Roll on Woolf Music 2014!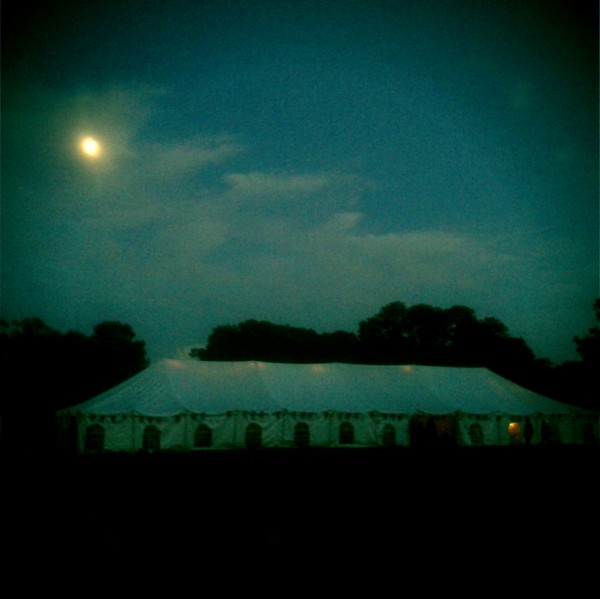 Then I had 5 days in Wales to visit good friends and walk in my favourite places. The last time I'd been there had been in the spring together with Martin and Elina Massai Andersen. Martin took some stunning photos for the artwork for 'Pilgrim Chants', some of which can be seen here:

This time, I took some snapshots with my Retro Camera app: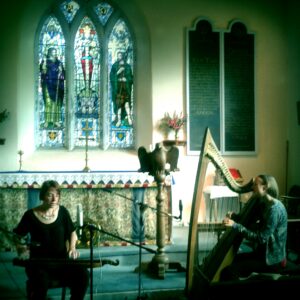 I missed most of Shrewsbury Folk Festival, arriving on sunday afternoon, just in time to see some of the Melrose Quartet's lovely set, and then get together with the Bright Phoebus gang to practice the Tom Waits songs we'd be playing that evening. It was fun sitting in the sun with Rob Harbron's old harmonium set up on the grass, Sam Sweeney's makeshift drumkit and Jon Boden, Martin Simpson, Rowan Rheingans and Jess Arrowsmith. When it came to the show, we had a blast, and I'm looking forward to the London show next month.