My new album of soundscapes inspired by the landscapes of Mid Wales is now out on Second Language.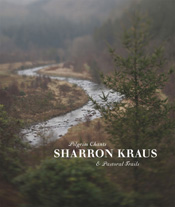 The album is no. 5 in Second Language's Library Series: a highly collectable catalogue of hardback CD albums designed to be stored in your bookcase. An accompanying bonus disc, 'Night Mare,' is available free with this release to Second Language subscribers. Both the main album and the bonus disc were beautifully designed by Martin Masai Andersen/Andersen M Studio.
An accompanying bonus cd, 'Night Mare', which is a chilling, dark sister-album to 'Pilgrim Chants', is also available.