I was at Corpus Christi College in Cambridge on monday for a symposium called 'The Alchemical Landscape'. It was a long and stimulating day of presentations by 14 academics, artists, musicians and writers, and throughout the day themes started to emerge, areas of commonality became clear. Everyone seemed to be playing with the idea of mythmaking in one way or another – and 'playing' seems the right word: whether talking about synchronicities, making crop circles, imagining the shoreline as the dividing line between the conscious mind and the unconscious, with the beach detritis to be interpreted as messages, the identification of folksingers like Shirley Collins with the landscape and with the characters in the traditional songs set in it, or daemonic reality, humour was always there, lurking below the surface and occasionally bubbling up.
I'm listening to Drew Mulholland's lovely cd, The Norwood Variations, as I type. Drew gave me a copy at the symposium, after his talk about tape loops and exploring haunted Glasgow. He also gave me a fragment of wood from the wicker man that was burned in the making of The Wicker Man. He'd brought a box of these fragments with him that he'd plucked from what remained of the iconic structure – just two wooden leg stumps in a field in Scotland.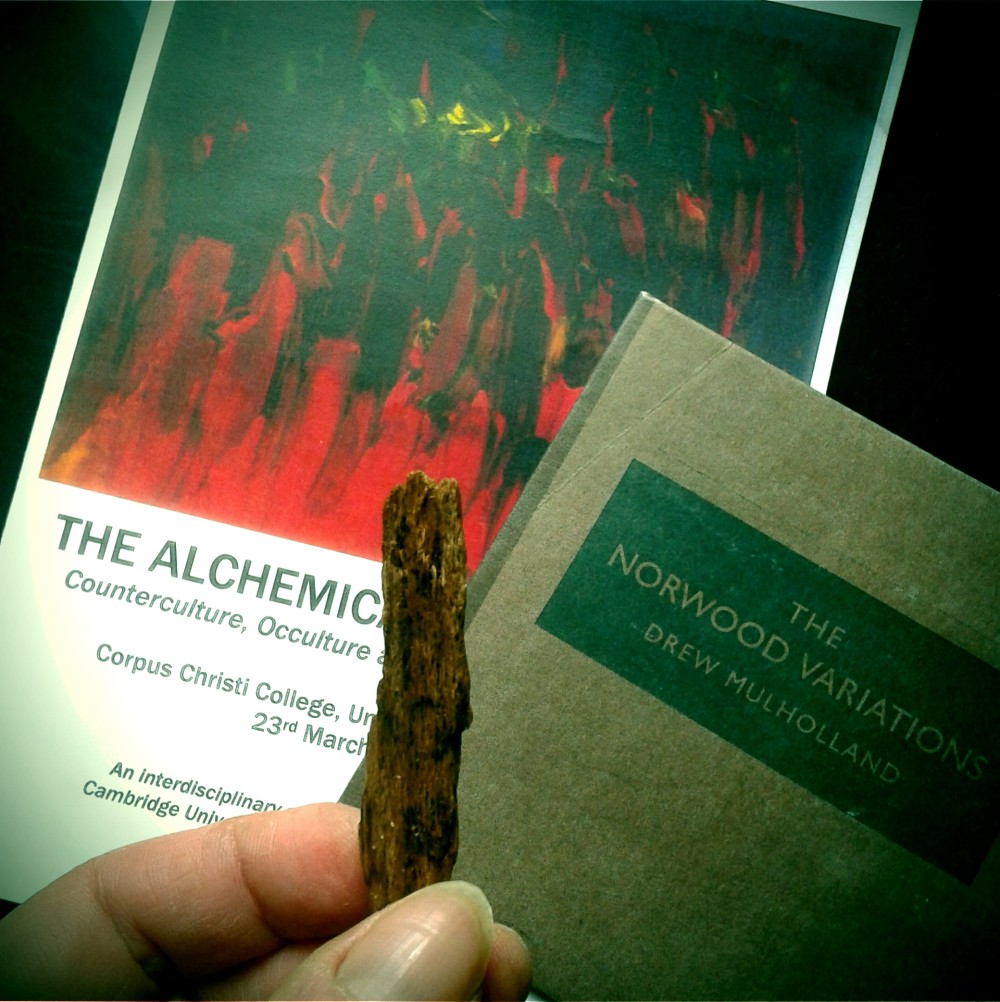 The symposium was organised by James Riley and Evie Salmon, who're talking of putting on more related events in the future. I hope they do!