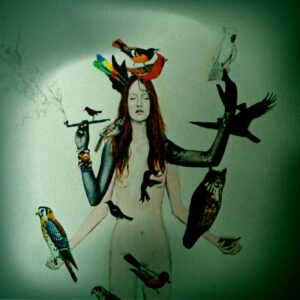 When you turn up to an event and get given a programme with artwork as amazing as this on the cover, that's a good sign. The artist is Shana Robbins, and the event was The State of Magick/Magickal States – a two day conference and performance symposium at Leicester De Montfort University this weekend. It was the most exciting event I've been involved in for a while, and as well as being exciting and inspiring, the people attending – performers, speakers and audience members – were some of the warmest and most open people you're likely to meet.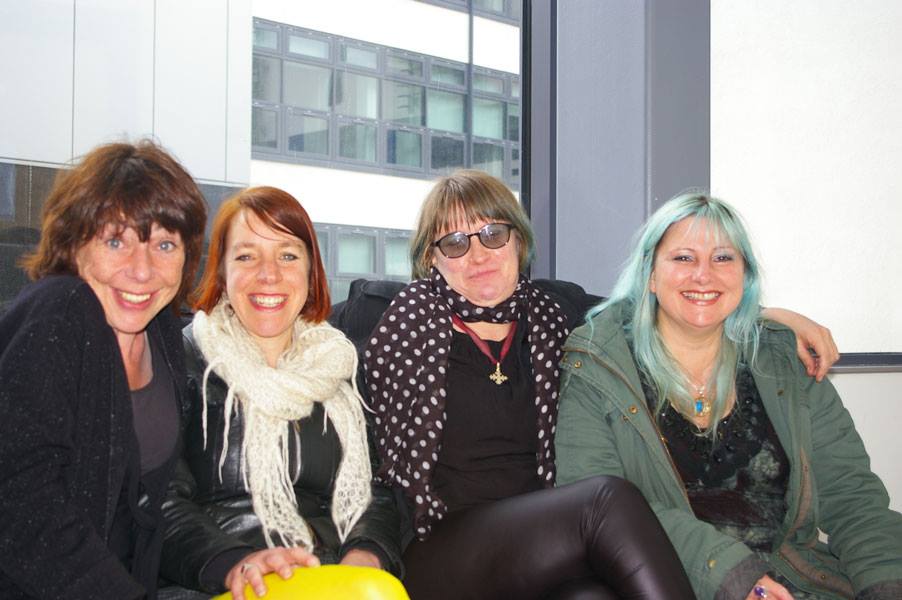 How friendly and genuine everyone was seemed in sharp contrast to the cliquishness and aloofness of more mainstream art scenes and made me muse on whether in stripping themselves naked (literally and metaphorically) before their audiences, performance artists strip away the social bullshit too. Or maybe that's too sweeping a generalisation to make, and this was just a pretty special group of people. (But I will proceed to ponder further on the differences between those artists who are open, honest, raw and yet warm, and those who are narcisistic, obscurantist and self-centred.)
Lisa Newman was the first speaker and she talked about the importance of collaborating with an audience, not assaulting them when performing challenging and difficult works. Her talk brought into focus some muddled thoughts I've had about experimental music and art for a long time. Often there's something that makes me uncomfortable without knowing why, and Lisa puts her finger on what's wrong: it's that the performers don't seem to care about their audiences.
There were eight presentations that day, and all offered something interesting. The Reverend Nemu had the flashiest PowerPoint presentation I've ever seen (not that I've seen many), with animated Tarot cards and spinning chalices. The talk itself was deeply personal, intelligent and a lot of fun.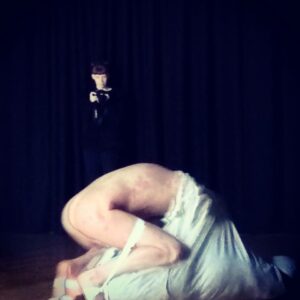 Saturday's performances took place in the amazing Performance Arts Centre of Excellence building: three floors of state of the art performance spaces. Robert Hardaker was first, performing a piece that was open to multiple interpretations, as he struggled inside a huge, heavy-looking bag, to me he seemed to embody Sisyphus. Except for when he managed to lift the bag from within and with its silver metal clasp pointing out at us from the white padded bulk, and his legs protruding beneath, he looked like a strange bird.
Sara Zaltash performed 'SEX-SEX-SEX' naked under a black light; lips, hands, pussy and backside painted with UV paint and glowing in the darkness. She sang snippets from pop songs about love and sex from Dusty to Miley (via Sinead) and with her voice raunchy, then tender, melancholy then snarling it was a compelling rollercoaster through the history of Pop.
Charlotte Rodgers gave a talk in front of a slideshow of her stunning artwork and with Sean Kissling's improvised looped guitar. After the talk, a screening of Sean's film Charlotte At Play.

Then a couple of durational pieces, Anna Natt's calm and precise self-piercing meditation, 'Prick', and Allison Halter's 'A Love Offering'. Allison stands like a statue until someone places an offering on the rose-decked table beside her. Then the 'customer' is treated to a 'psychic kiss'. I took a turn, placing a handful of almonds on the table and moving to stand opposite Allison. She met my gaze and held it whilst reaching her hands out and holding them close to mine without touching them. Then with a circular gesture, she lifted her hands, bringing one to rest over her heart. Whilst we gaze at each other, maintaining this gentle stare, there's a real feeling of (wordless) communication and love, and when we smile and whisper thankyous to each other at the end, I float off in a state of tingling bliss. It's rare to meet someone's gaze and sustain it, so steadily and still for this long and now I wonder why. It's something I mean to do more of!
So a wonderful gathering, and all credit to Nick Kilby for bringing us all together.