There's an exciting new monthly folk club at The Riverside in Sheffield – Heretics Folk Club – and I played a lovely gig there last thursday, to a small but amazingly attentive audience and with Lemora: A Child's Tale of the Supernatural projected on the wall behind me.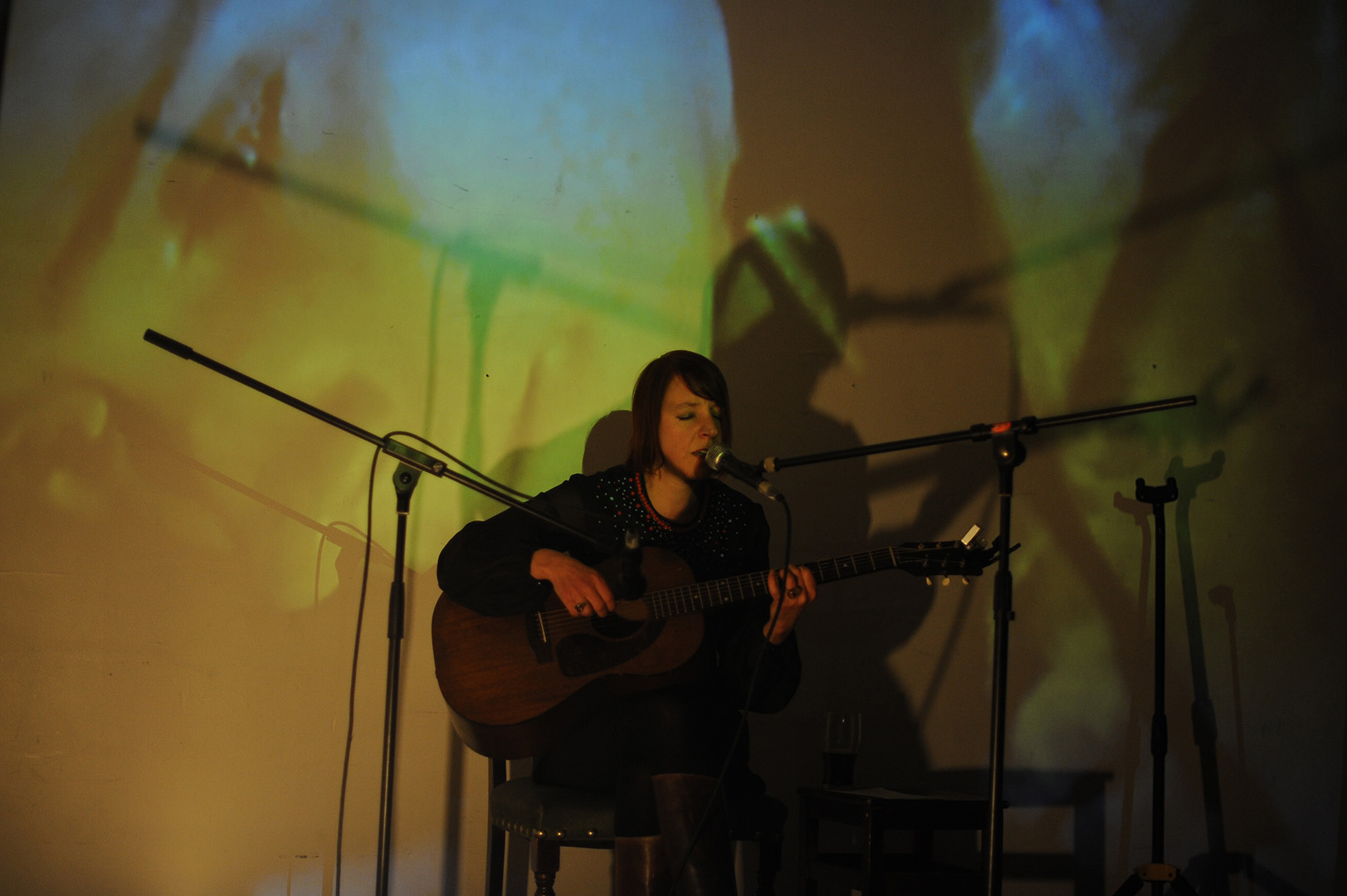 The club's organised by Rob Lee, the man behind I Thought I Heard A Sound, and the line-up for the next few months includes some of my favourite known artists as well as others I've been meaning to check out.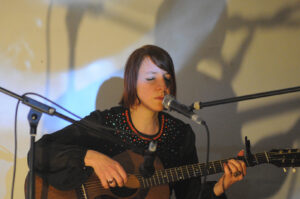 Next month I'll be back there on bass and harmony vocals with The Big Eyes Family Players, and the month after, it'll be Nick Jonah Davis making a return visit to Sheffield.
It was a pleasure to meet Stephen Prince, whose blog, A Year In The Country, I've been enjoying. He took the lovely gig photos on this page and also gave me some of his cool hand-made badges.